About The 
MHP
What if you had the buying power of a law firm with thousands of employees? With the Members Health Plan (MHP), you can!

How Does The MHP Work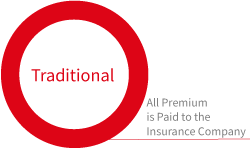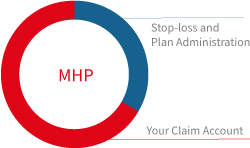 YOUR HEALTH CARE FEES GO TOWARDS

MHP KEY PLAN FEATURES

13 MEDICAL PLAN OPTIONS | Including traditional copay plans and high-deductible health plans with varying deductibles and coinsurance.

PRESCRIPTION PLAN OPTIONS | Copay and coinsurance Rx Plans with some that are HSA compatible.

HSA PLAN OPTIONS | For those looking to save on healthcare costs in a tax-advantaged account.

LARGE NATIONAL PPO NETWORK | Networks such as these are typically reserved for only large firms.
BENEFITS BEYOND HEALTH COVERAGE